13th Oct, 2020
EBR Lead €6.4 million Electric Vehicles Project 'FASTER'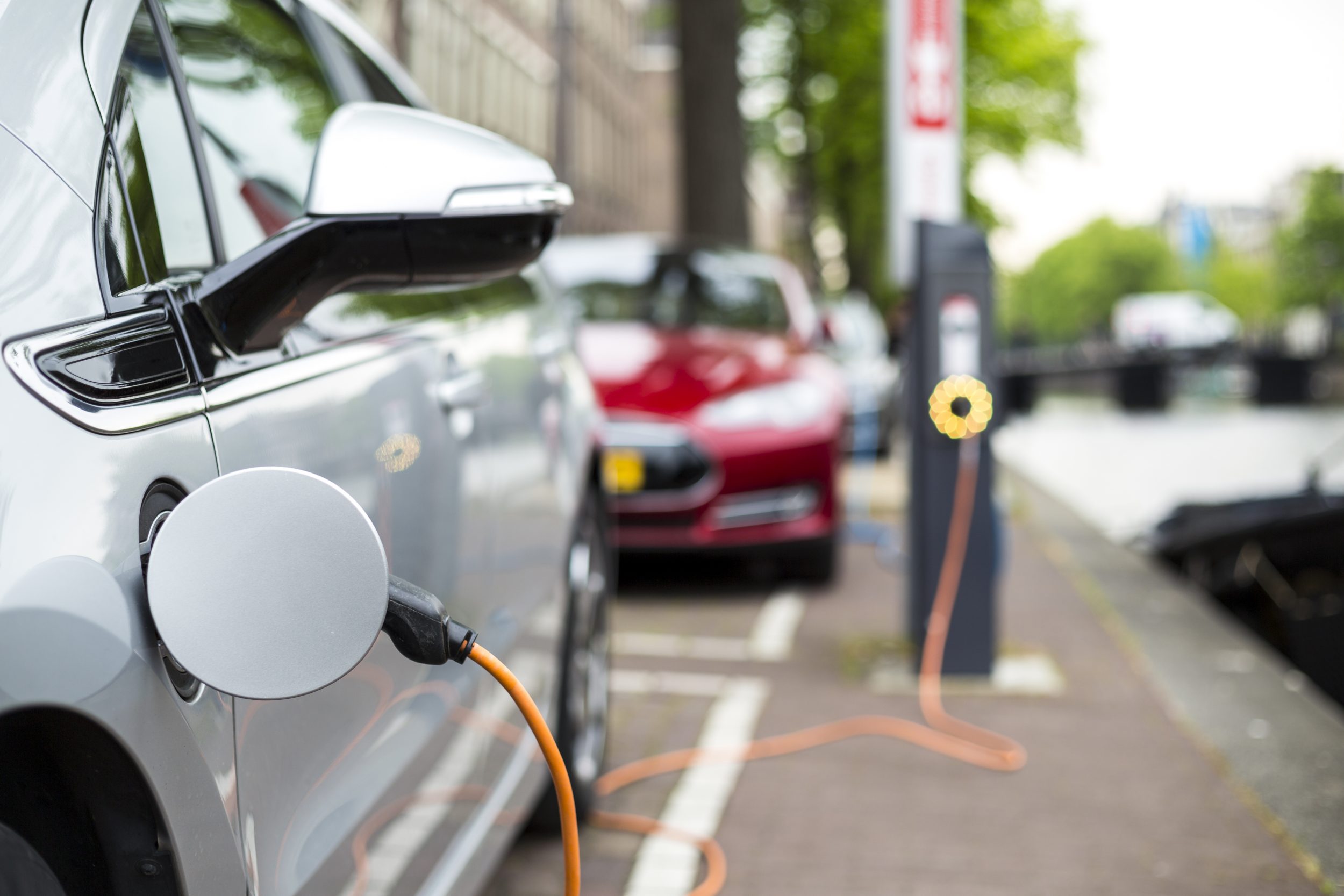 The EU's INTERREG VA Programme will invest approximately €6.4m/£5.8m in a new electric vehicle charging project called 'FASTER', which will help reduce reliance on fossil fuels by encouraging increased use of more environmentally-friendly forms of transport.
The project recognises that one of the main barriers to greater public uptake of electric vehicles is the perceived lack of rapid charging stations. It aims to ensure that, going forward, the availability of charging stations is not a major issue to the growth of the electric vehicle market.
Delivered on a cross-border basis, the 'FASTER' project will be implemented by lead partner East Border Region, in conjunction with a consortium of partners from Northern Ireland, Ireland and Scotland. These partners include: the Sustainable Energy Authority of Ireland, Highlands and Islands Transport Partnership (HITRANS), Ulster University, South West College, University of Strathclyde and Dundalk Institute of Technology (DkIT).
It will carry out the design, installation and operation of 73 rapid charging points at easily accessible areas of defined need, across all three regions. It is anticipated that the provision of these new charging points will encourage more citizens to opt for a 'greener', more sustainable form of travel.
Match-funding for the project has also been provided by the Department for Infrastructure in Northern Ireland and the Department for Transport in Ireland, as well as HITRANS and the University of Strathclyde.
Welcoming the project the Minister for Infrastructure, Nichola Mallon said: "Since taking up my role as Infrastructure Minister I have been clear that addressing the climate emergency is one of my key priorities.  I am committed to delivering cleaner, greener, sustainable and inclusive infrastructure that will improve connectivity, grow our all island economy and transform our communities today and for the generations behind us.  I am pleased that my Department has helped to deliver in partnership this EU Funded project to install EV Rapid Chargers as it will complement and enhance the existing EV charging infrastructure which was also co-financed by the EU through TEN-T funding.
"I fully recognise the importance of having modern, reliable public electric vehicle charging infrastructure in providing confidence for users of ultra-low emission vehicles and in respect of the connectivity improvements this would bring. I am committed to seeing this infrastructure increased as part of my Department's climate change action and hope that my commitment to invest will help us deliver the change that we need to see.  It is really positive that in partnership, working together across these islands, we can help to deliver lasting change and I will continue to work closely with my Ministerial counterparts and other partners to identify further opportunities to deliver sustainable infrastructure."
Welcoming the project, Ireland's Minister for Transport, Eamon Ryan, T.D. said: "I'm delighted to see these 73 rapid charging stations being funded as part of the EU INTERREG VA programme. People across all three jurisdictions will benefit enormously and hopefully this type of infrastructure will incentivise people to make the switch away from fossil fuel vehicles.
"It complements other aspects of the current INTERREG programme on the island of Ireland, such as the development of cross-border greenways, as we look to fundamentally change the nature of transport to a greener and more-cleaner future," he continued.
Scottish Government Cabinet Secretary for Transport, Infrastructure and Connectivity, Michael Matheson said: "I'm delighted to see this innovative and collaborative project receive support. Climate change is an international issue and we will only be able to combat it through international cooperation, such as the INTERREG VA cross-border programme. This project will bring together HITRANS and the University of Strathclyde with partners from Ireland and Northern Ireland to make cleaner, greener transportation more accessible across the three nations.
 "This will further Scotland's journey to accessible and sustainable transport infrastructure fit for the future – and it is particularly welcome to see investment that will have a real contribution to enhancing the capacity and resilience of the electric vehicle charging network across rural areas.  These additions to the ChargePlace Scotland network will undoubtedly have wide reaching benefits, not just for local communities, but for tourism and other businesses as we continue to support a shift to more environmentally friendly modes of travel."
Underlining the importance of the project Gina McIntyre, CEO of the Special EU Programmes Body (SEUPB), which manages the EU's INTERREG VA Programme, said: "As the effects of climate change increase dramatically we need to invest seriously in measures which will cut carbon emissions. Electric vehicles represent a more eco-friendly form of transport which will have a reduced impact on the environment.
 "This new EU-funded project has been specifically designed to remove some of the obstacles that have previously discouraged people from choosing electric vehicles. It also represents one of the core objectives of the INTERREG VA Programme, which supports sustainable transport, on a cross-border basis."
The Chairman of East Border Region, Cllr Kyle Savage added: "EBR are delighted to be Lead Partner on this innovative and genuinely cross-border project which will see essential Electric Vehicle infrastructure installed across the three jurisdictions. Electric Vehicles are an essential strategy in the immediate term to reduce local emissions and help improve local air quality. We look forward to working with the SEUPB and our Partners in the implementation of this project."