East Border Region Summer Newsletter
NEWS AND UPDATES FROM

EAST BORDER REGION LTD
Welcome from the Chairman
Welcome to the summer edition of our new look EBR Newsletter. During this edition you will get a snapshot of EBR activity over the past few months including an update on the INTERREG VA projects in which we are involved.
Despite the pandemic we have been very busy developing the EBR Charter: 'A Blueprint for Cross Border Cooperation in the East Border Region'. You will read more about the Charter in this edition. We have also been actively involved in preparing for the new PEACE PLUS Programme and have been working with our member Local Authorities in responding to the consultation and developing project ideas through our thematic working groups.
We have just re-launched our website: www.eastborderregion.com which provides a host of information on EBR projects and activities and has a live link to our twitter feed.
EBR staff have continued to work remotely for the most part and have been liaising with our INTERREG VA partners in ensuring project activity has progressed and project claims have been verified and submitted. I am especially delighted that our newest INTERREG VA Project 'FASTER' has been approved since our last edition. EBR are Lead Partner on this €6.4 million project which will see the roll out of 73 rapid electric vehicle charge points across the INTERREG VA eligible area. More about this project later in this edition.
I would like to take this opportunity to thank our staff for all their hard work over what has been a difficult period for everyone. While we have all adapted well to remote working, I look forward to the gradual return of face-to-face meetings as Public Health guidelines permit. I would also like to take this opportunity to welcome two new Board Members from Louth County Council – Cllr Paula Butterly and Cllr Andrea McKevitt who I look forward to working with. I would also like to wish Senator Erin McGreehan and Cllr Maria Doyle well.
I hope you enjoy this edition of our Newsletter.

EBR Charter
This innovative Charter for Cross Border Co-Operation in the Region takes account of the fact that the UK is no longer a member of the EU and sets out future priorities for co-operation in the changed institutional context.
EBR is delighted to officially launch the Charter on 23rd June 2021 with key note speakers Finance Minister Mr Conor Murphy MLA, and Minister for Foreign Affairs and Minister for Defence Mr Simon Coveney TD. As the launch of the charter has been significantly delayed due to the Covid-19 Pandemic, EBR are delighted to finally be in a position to have a hybrid launch event in the Canal Court Hotel, Newry, and to have Ministers from both jurisdictions present.
The Charter is elected member led and represents a renewed mandate for EBR to be a principal mechanism for continued cross border co-operation on behalf of the six member Local Authorities.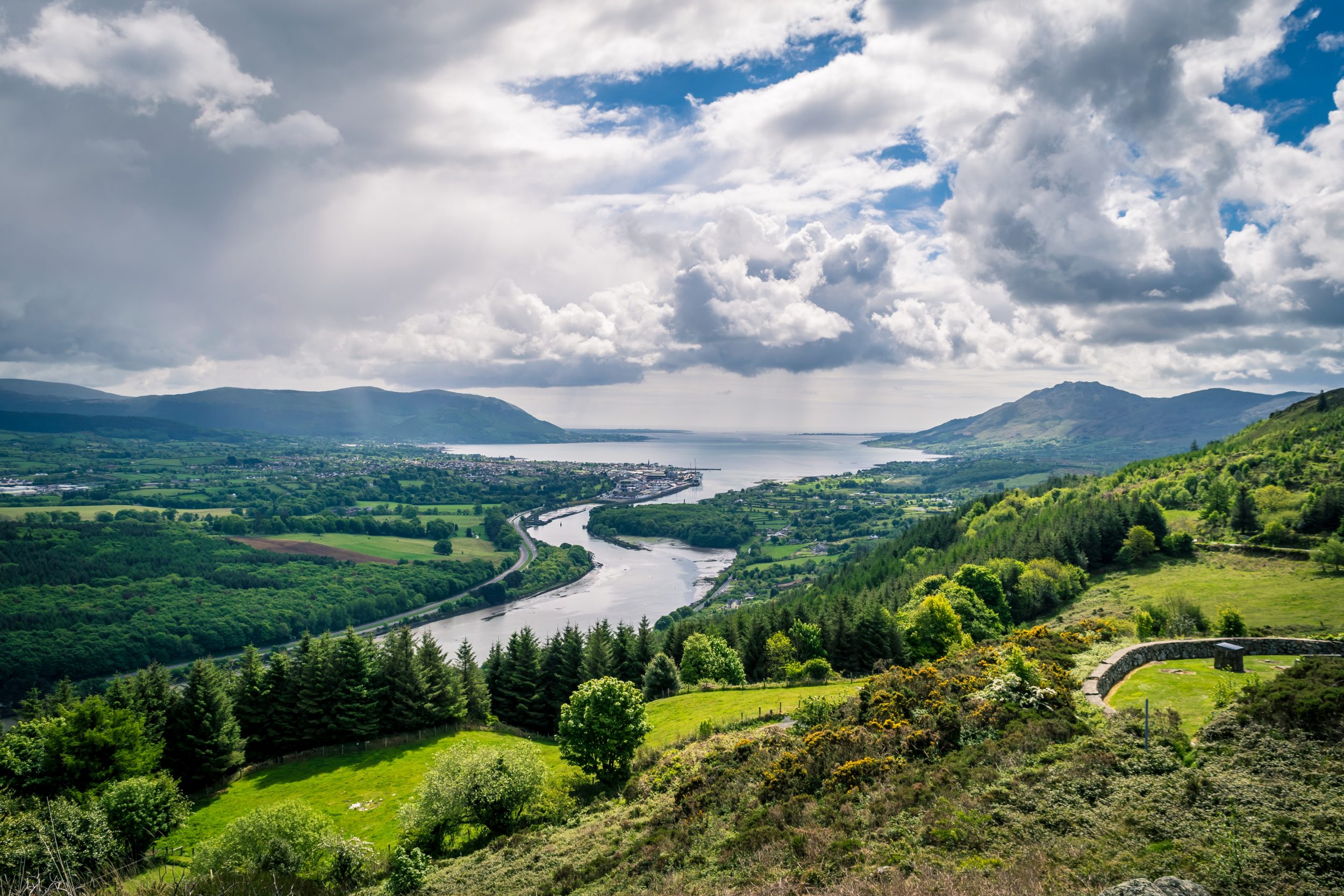 Throughout 2019/2020 EBR consulted widely with elected members, officials and key stakeholders from across the region to identify key strategic cross border priorities across all sectors. As a result the local authorities are committed to the established aim of a 'smart, competitive, sustainable and inclusive cross border region'. This will be implemented by a programme of work covering 3 priorities:
A Smart, Competitive Region

A Sustainable Region, and

An Inclusive Region
Illustrative actions under the three priorities are detailed in the Charter and will be resourced by European, National, local authority and community funding.

EU Projects
The INTERREG VA Programme for 2014-2020 is one of 60 programmes across the European Union designed to promote greater levels of cross-border co-operation.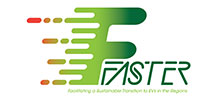 Funding awarded: €6,407.513
EBR Lead €6.4 million Electric Vehicles Project 'FASTER'


EBR are delighted that the FASTER project which commenced earlier in 2021 is progressing well. The €6.4m project which will see the installation of 73 electric vehicle charging points across the eligible area of N. Ireland, the border Counties of Ireland and Western Scotland will help reduce reliance on fossil fuels by encouraging increased use of more environmentally-friendly forms of transport.


The project recognises that one of the main barriers to greater public uptake of electric vehicles is the perceived lack of rapid charging stations. It aims to ensure that, going forward, the availability of charging stations is not a major issue to the growth of the electric vehicle market.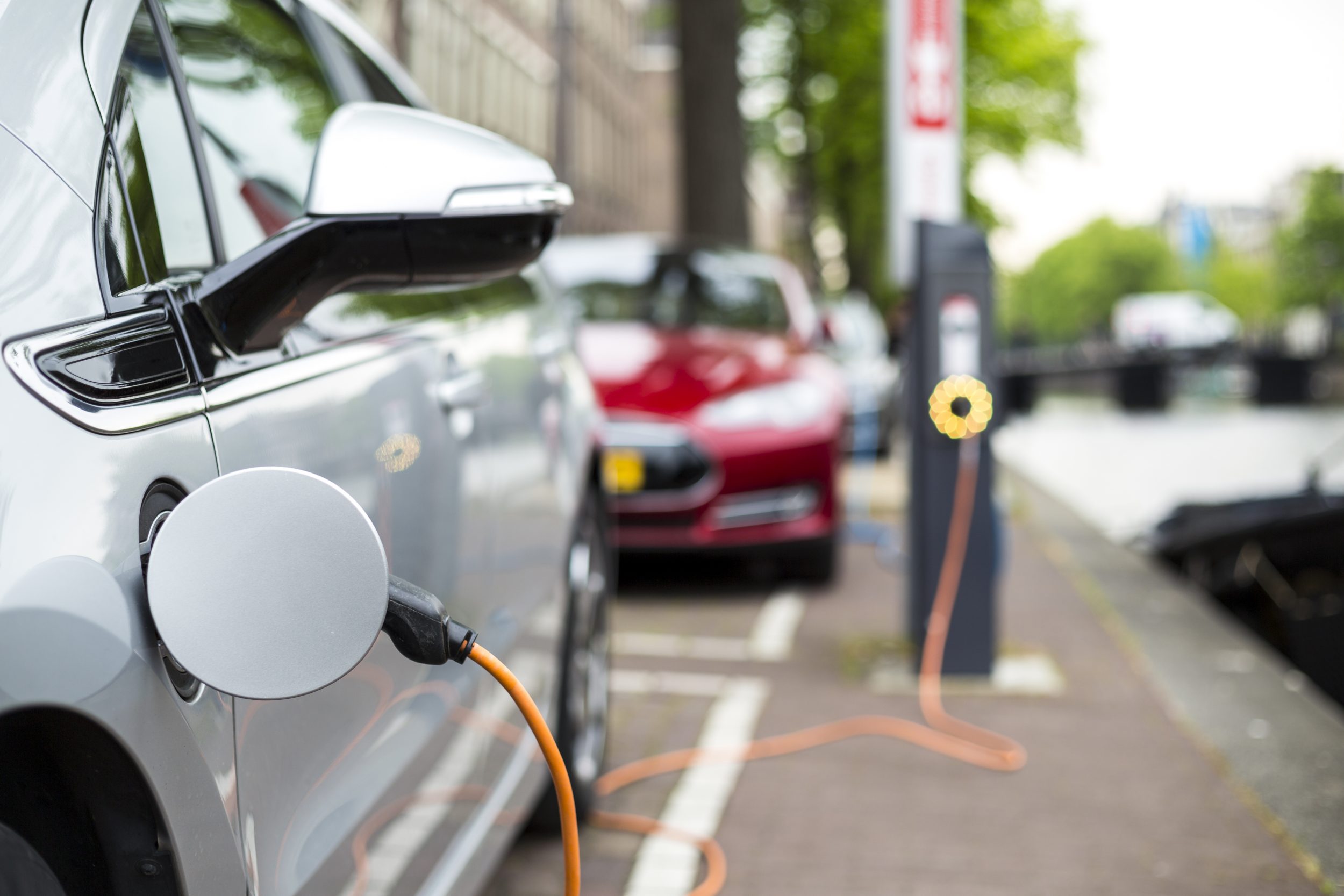 Delivered on a cross-border basis, the 'FASTER' project will be implemented by lead partner East Border Region, in conjunction with a consortium of partners including: The Highlands and Islands Transport Partnership (HITRANS), Ulster University, South West College, University of Strathclyde, Louth County Council and Dundalk Institute of Technology (DkIT).


The majority of project staff have now been appointed across the project partners and site selection investigation is well underway to determine the location of the charge points. Watch this space for exciting future updates as the project progresses!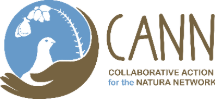 Funding awarded: €9,406,312
EYE SPY and the CANN STORY come to fruition
The CANN project has continued to progress well despite covid restrictions and is well on track to meet project targets. Wildlife lovers met book lovers in a collaboration between the CANN project and Monaghan Library service recently.
The result is a wonderful new booklet entitled Eye Spy Wildlife on Sliabh Beagh which, using Keep Well Covid funding from the library service, aims to enrich the lives of local citizens by making their local lockdown walks more meaningful while also helping boost citizen science by encouraging users to record wildlife seen on Sliabh Beagh.
The booklet features twenty species of birds, terrestrial animals, insects, and plants found on Sliabh Beagh. Spotter points are collected depending on how rare or common the species is. People are encouraged to use their mobile phones to scan a QR code to record what they see with the National Biodiversity Data Centre. QR technology is also used to link users to the bird song that might help them identify what they are looking at.


Sliabh Beagh and all the CANN project sites also feature in our new video The CANN Story, although long delayed by Covid restrictions we are really pleased with the result, which is available on our YouTube channel in both subtitled and standard versions https://www.youtube.com/watch?v=uVFYT6t4Hkg&t=5s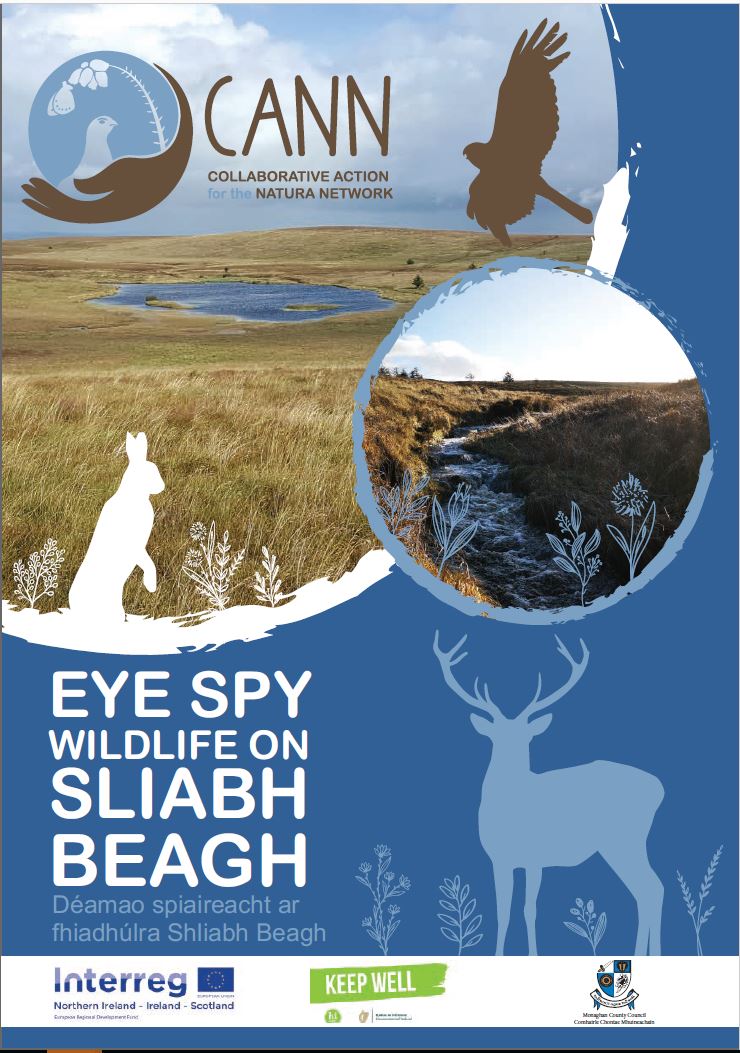 Funding awarded: €3,469,695
Carlingford Lough Greenway
The Carlingford Lough Greenway project has been progressing with site clearance and site investigation over recent months. The site works element of the investigation have now been completed and laboratory tests from the site works are currently underway with a full report of the findings expected later this month. The report findings are important as they will inform the designers of any potential ground risks which will affect the design or land acquisition.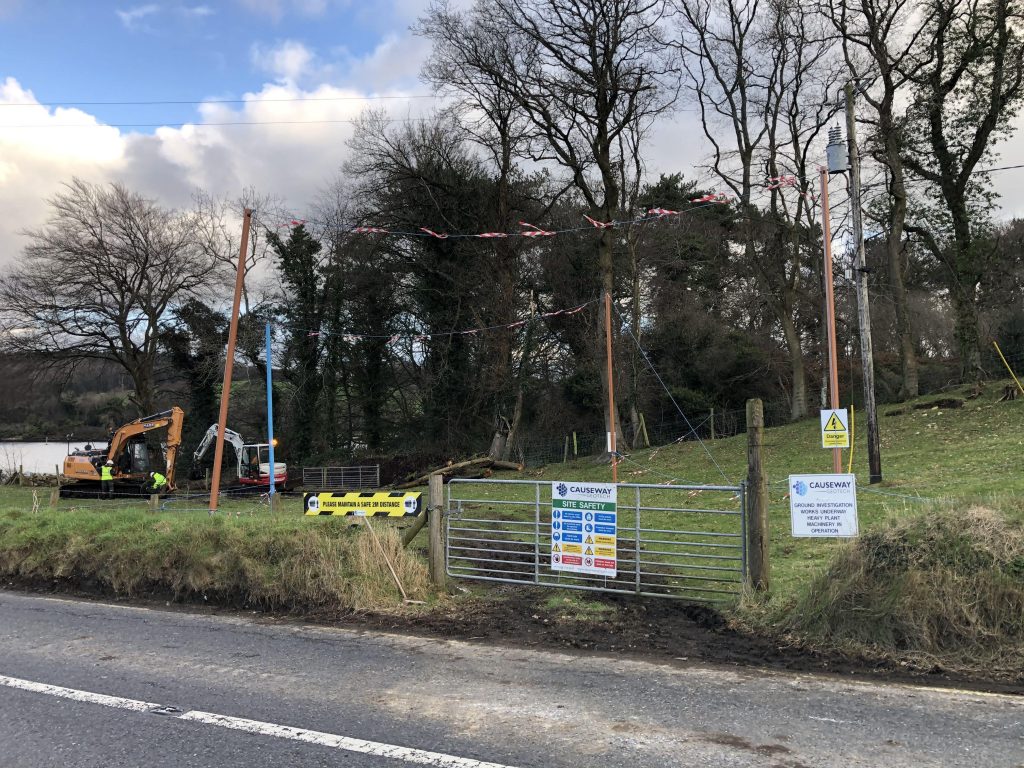 Funding awarded: €4,950,672
Ulster Canal Greenway
The team at the Ulster Canal Greenway have been busy over the past number months progressing the planning applications associated with the project. To date planning applications for the border to Middletown section have been submitted to Armagh Banbridge & Craigavon Borough Council and a Part 8 Planning application for the Monaghan Town to the border section has been submitted to Monaghan County Council. This represents a significant milestone for the project.


The project team are now focussing on the Smithborough to Monaghan section with a Part 8 application for this section expected in mid-summer '21.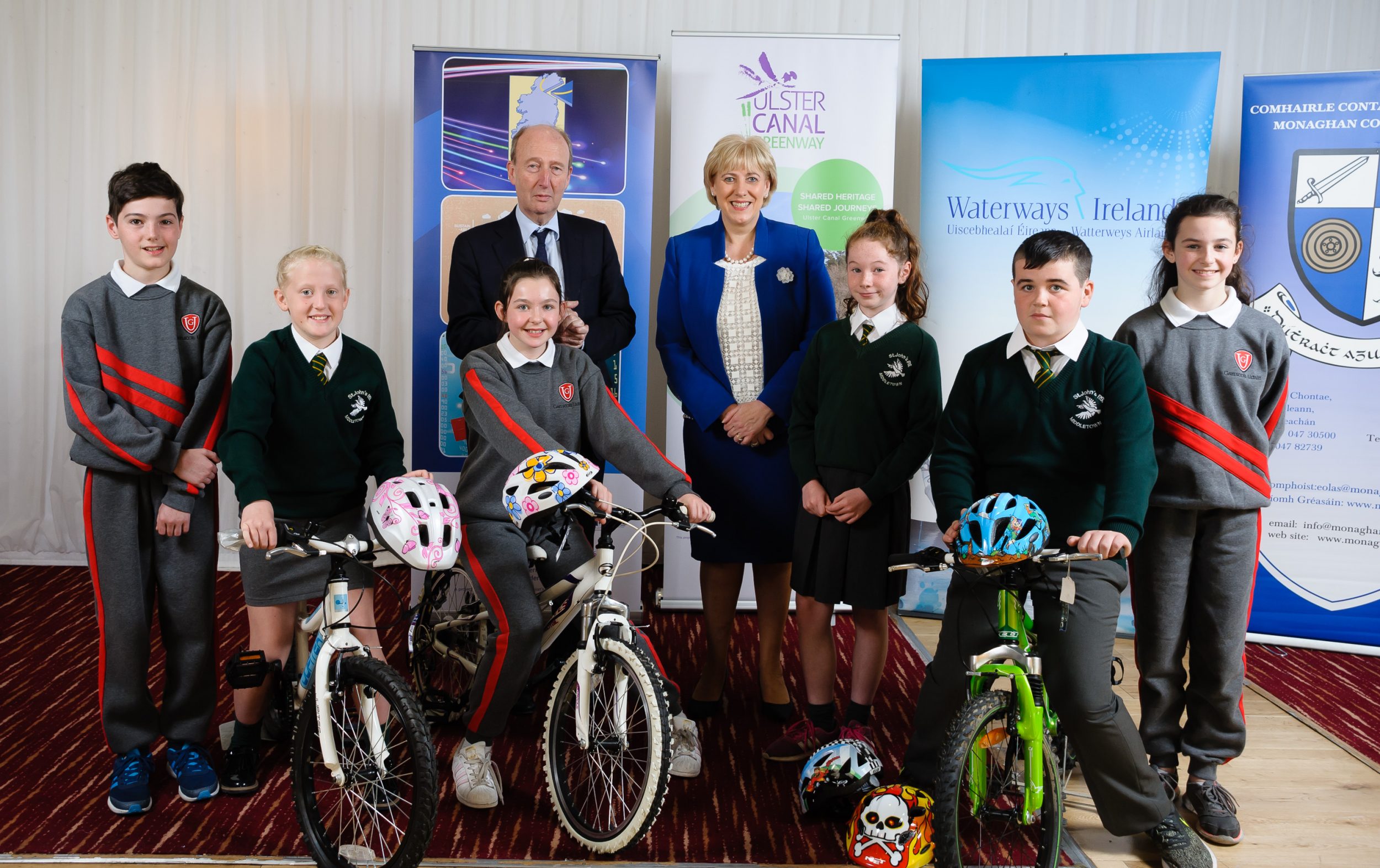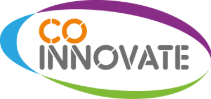 Funding awarded: €16,671,743
Co-Innovate
Co-Innovate provides innovation supports to manufacturing and tradable services SMEs with the objective of increasing the number of businesses actively participating in cross-border, transnational or interregional research projects by giving SMEs and micro-businesses access to innovation capability development and help to implement enhanced R&I (Research & Innovation) activity.
To date Innovation workshops have been delivered to over 1400 businesses and 350 businesses have been supported through an innovation audit. 98 businesses have been approved for specialist innovation mentoring support.
A significant number of SMEs have been approved for a business project with academia and a number of live recruitment opportunities are available on the co-innovate website https://co-innovateprogramme.eu/business-with-academia. The team continues to actively support these businesses with recruitment activity to enable the projects to start.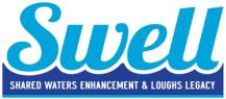 Funding awarded: €35,047,604
EU-funded SWELL project marks halfway stage with completion of NI sites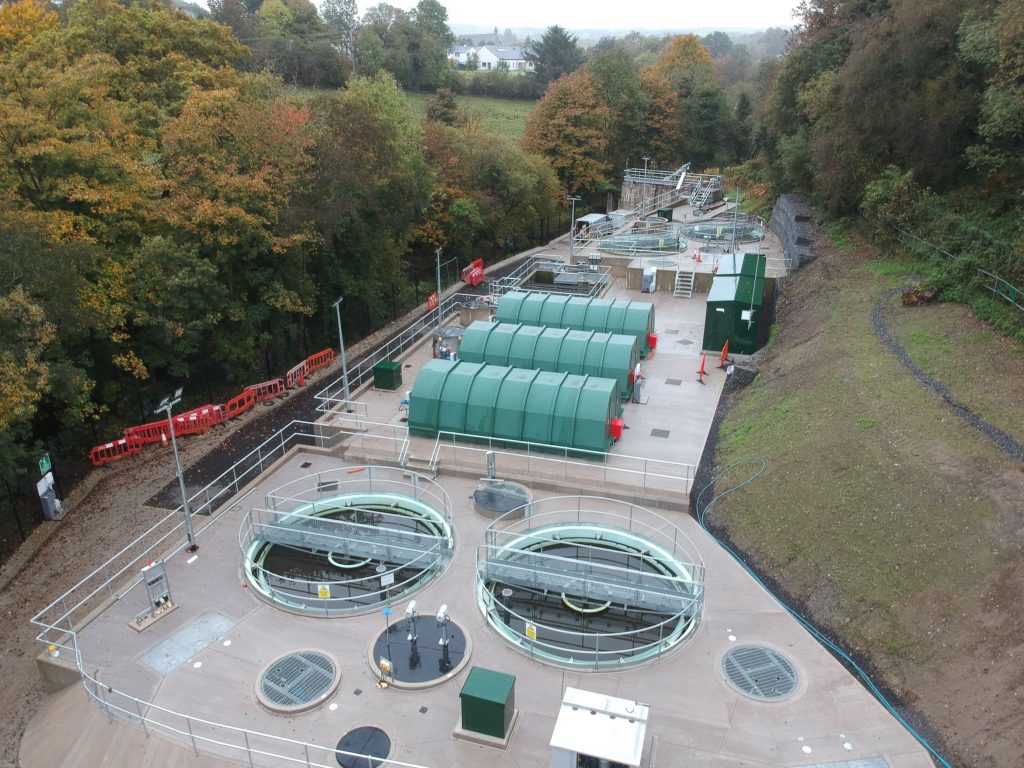 A major cross-border project, aimed at improving water quality in Carlingford Lough and Lough Foyle through enhanced wastewater treatment, has seen the completion of four of its eight wastewater upgrades as the project reaches the halfway stage.


The Shared Waters Enhancement & Loughs Legacy (SWELL) project - which is being led by NI Water working in partnership with Irish Water, the Agri-Food & Biosciences Institute (AFBI), Loughs Agency and East Border Region - was awarded €35m in February 2019, as part of the EU's INTERREG VA Programme, managed by the Special EU Programmes Body (SEUPB).


The four-year project involves the construction of new wastewater treatment works as well as upgrades to sewerage networks at strategic locations on both sides of the border to address wastewater pollution in Carlingford Lough and Lough Foyle.


SWELL partners, Irish Water will deliver a further four projects at Lifford, Killea and Carrigans in County Donegal and in Omeath, County Louth. Due to get underway in the latter half of 2021, the Irish Water works, together with the NI Water upgrades, will deliver cross-border water quality enhancements which will help contribute towards improving water quality in Carlingford Lough and Lough Foyle.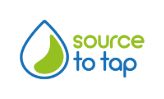 Funding awarded: €5,306,430
Source to Tap
The Source to Tap project is a €5.3M INTERREG VA project led by NI Water in partnership with Irish Water, AFBI, The Rivers Trust, East Border Region and Ulster University. It aims to trial sustainable cost effective solutions to reduce pollution in the Erne and Derg cross border drinking water catchments.
The Source to Tap project has recently been granted a 6 month extension and will now formally finish at the end of September 2022. This extension will give time for a second year of monitoring to be carried out on the pilot Land Incentive Scheme and hopefully also for 'face to face' community engagement activities to take place again post Covid 19 restrictions.


One aspect of the project that has been particularly busy over the past number of months has been the pilot Land Incentive Scheme. This scheme, with a value of €1.02M offers 100% funding to farmers to make small changes to their land management practices in order to protect water quality while at the same time benefiting their farm business.
The Project Officers have carried out over 230 visits to farms in the area, walking the land with the farmer to make recommendations for improvements through a Water Environment Management plan. The types of measures being offered are to reduce run-off from herbicides and sediment which can give rise to changes in the colour and the turbidity of the water (tiny particles of solids suspended in the water). These parameters can cause challenges for the drinking water treatment process and by preventing them from getting into the water in the first place it can reduce energy usage and costs at the Water Treatment Works. Examples of the measures offered include: pesticide storage units, weed wiping by Contractors, livestock fencing and solar powered drinking troughs or pasture pumps and improvements to farm tracks and farm yards.
Farm track improvements, livestock fencing and solar powered drinker.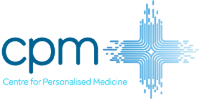 Funding awarded: €9,424,926
CPM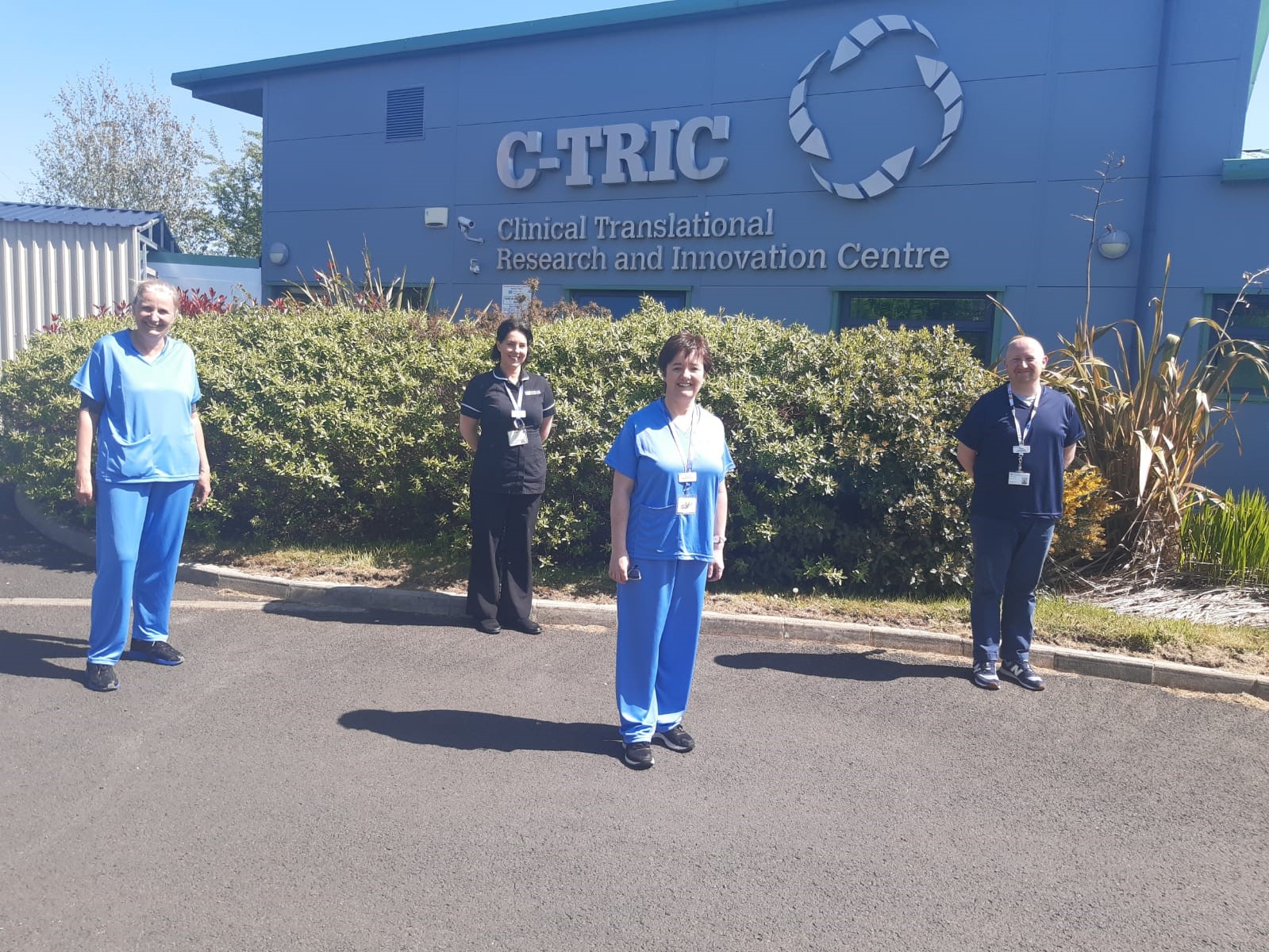 Led by Ulster University (UU) and building on the experience and expertise of partners, the Centre for Personalised Medicine; Clinical Decision Making and Patient Safety (CPM) involves a collaborative partnership between 12 academia, health services and industry organisations. This has evolved to create the perfect environment to promote, investigate and adopt personalised medicine approaches in the partner hospitals in Northern Ireland, Ireland and Scotland. The five research clusters in the CPM apply personalised medicine methods and approaches to heart disease, emergency surgery, acute kidney injury, unscheduled care in diabetes and diagnostic accuracy in dementia.
Key achievements to date include:
39 academic papers published (see https://www.ulster.ac.uk/cpm/research-clusters), a number of which are deemed as REF standard.

Over 58 national / international conference presentations to date.

The recruitment of 10 PhD students and a total of 73 PhD years has been achieved, with PhD students and more senior staff from academia, healthcare services and private enterprises adding to this output.

A retrospective cardiac review revealed that many PCI delays are due to unidentified and timely diagnosis of heart attack. This led to the development of an online triage form to assist with real time decision making and audit.
The development of an Emergency Surgery Registry with over 400 patients to date allowing for the world's first Hospital Emergency Surgery Report.
Identification of factors influencing hospital conveyance following ambulance attendance leading to a more defined research area for this area
A study exploring the costs of diabetes in Irish Public Hospitals which heretofore was unknown.
The development of a cohort of acute kidney and chronic kidney patients to validate commercial CKD and AKI diagnostic panels and using the results to generate a CKD prognostic model.
The development of algorithms to improve the stages of data pre-processing and analytics for dementia diagnosis, prognosis and treatment/care, and is in the process of developing software tools to aid decision-making.
Personalised medicine is now one of the key priorities in many jurisdictions and has become even more important during the recent COVID 19 pandemic. A need for strong multidisciplinary partnerships to address complex health issues has come to the forefront in recent times. The CPM project already had created this sought-after environment which can be evidenced by the contribution made to date to the Covid response. Building on the strong partnerships within the CPM, the project has contributed to the follow initiatives:
Biomedical experts have trained healthcare staff in the use of lab equipment as part of a sero-prevalance study to help define previous exposure.
CPM staff have contributed to the development of a contact tracing system and provided training to relevant staff and technical support until system was operational.
Staff developed a COVID dashboard provided COVID information on an all- Ireland basis.
Development of a COVID Response Study in NI looking at prevalence, factors influencing severity, which will form part of a wider international study.

Funding awarded: €8,362,917
ECME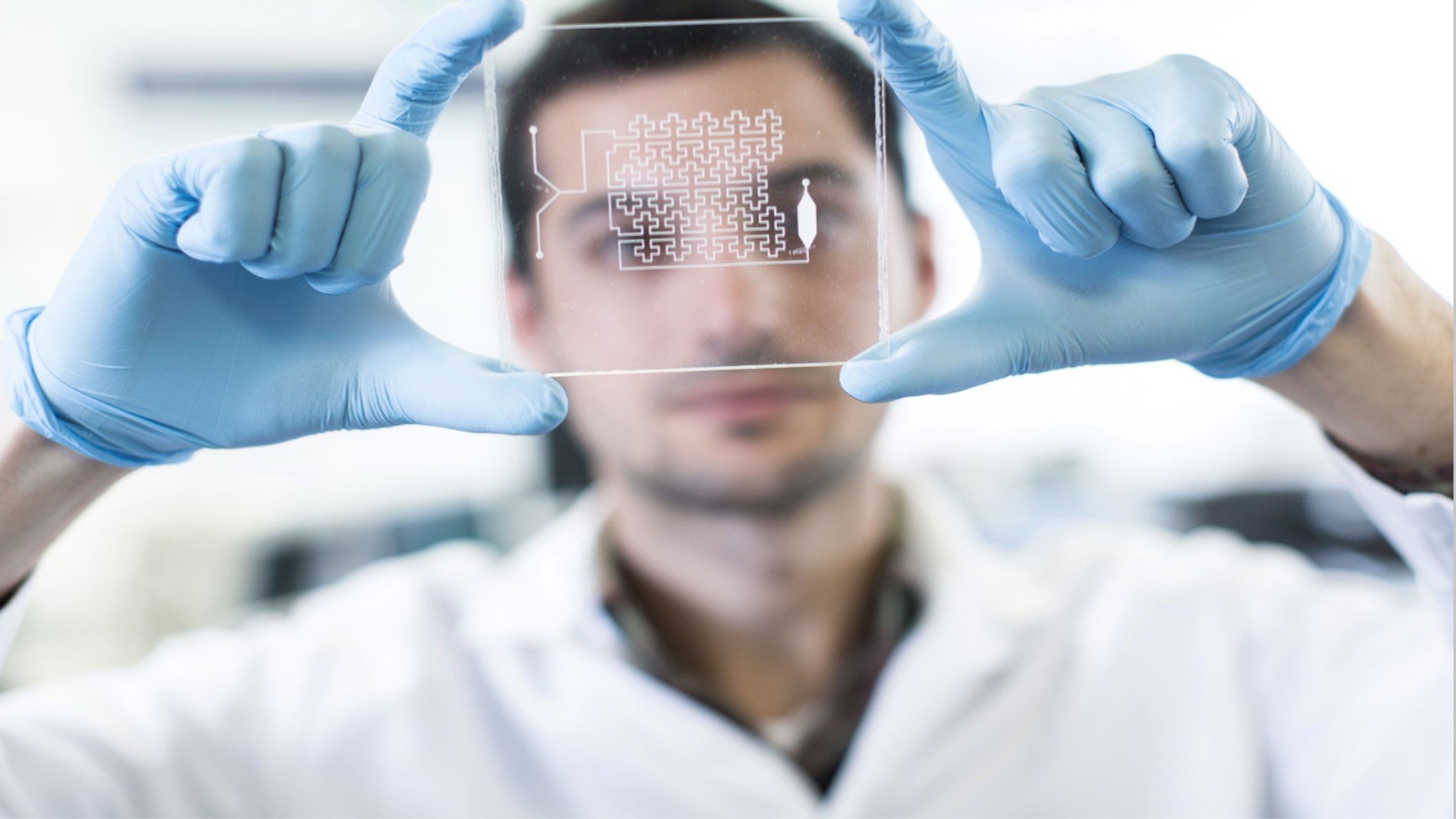 The ECME projects primary aim is to improve healthcare pathways for cardiac related health conditions by carrying out fundamental research and developing commercially focused platform technologies. Project researchers are currently utilising advancements in technology to revolutionise healthcare delivery, reduce the time spent in hospitals, and support older people in their own home and community safely, independently and comfortably.
ECME recently announced that the Conference Proceedings from ECME 2020 are now available to view online. There were twenty-five presentations during ECME 2020 covering a wide range of topics from wearable sensors to data analytics in the time of COVID. The proceedings also include a keynote paper from ECME Director, Professor Jim McLaughlin from Ulster University.
Commenting on the success of ECME 2020 ECME Programme Manager Dr. Paul Beaney from Ulster University said;
"The standard of research being carried out right across the ECME programme has been outstanding and this is evidenced by the high-quality papers presented during our Conference. This strong pipeline of research and innovation is really needed to enhance economic activity in the region and create sustainable jobs and industries, particularly in the digital healthcare sector."
The Conference Proceedings represent a significant body of research being carried out by our PhD cohort who are spread across our five partner sites and our clinical partner, the Southern Trust. Please see link below for access to the conference proceedings.

PEACE PLUS
The PEACE PLUS programme will contribute to a more prosperous and stable society in Northern Ireland and the Border Region of Ireland and will leave a lasting legacy.
PEACE PLUS is a new funding programme designed to support peace and prosperity across Northern Ireland and the border region of Ireland, building upon the work of the previous PEACE and INTERREG Programmes. The new programme reflects the importance of peace-building activity, but also the importance of actions that will contribute positively to the economy, building prosperity and adjusting to the new environment and challenges we face. The Programme has a budget of €1 billion and will offer 100% funding.


EBR during the latter half of 2020 and early 2021 have been consulting with our Local Authorities and have developed thematic working groups which align with the themes of the Programme.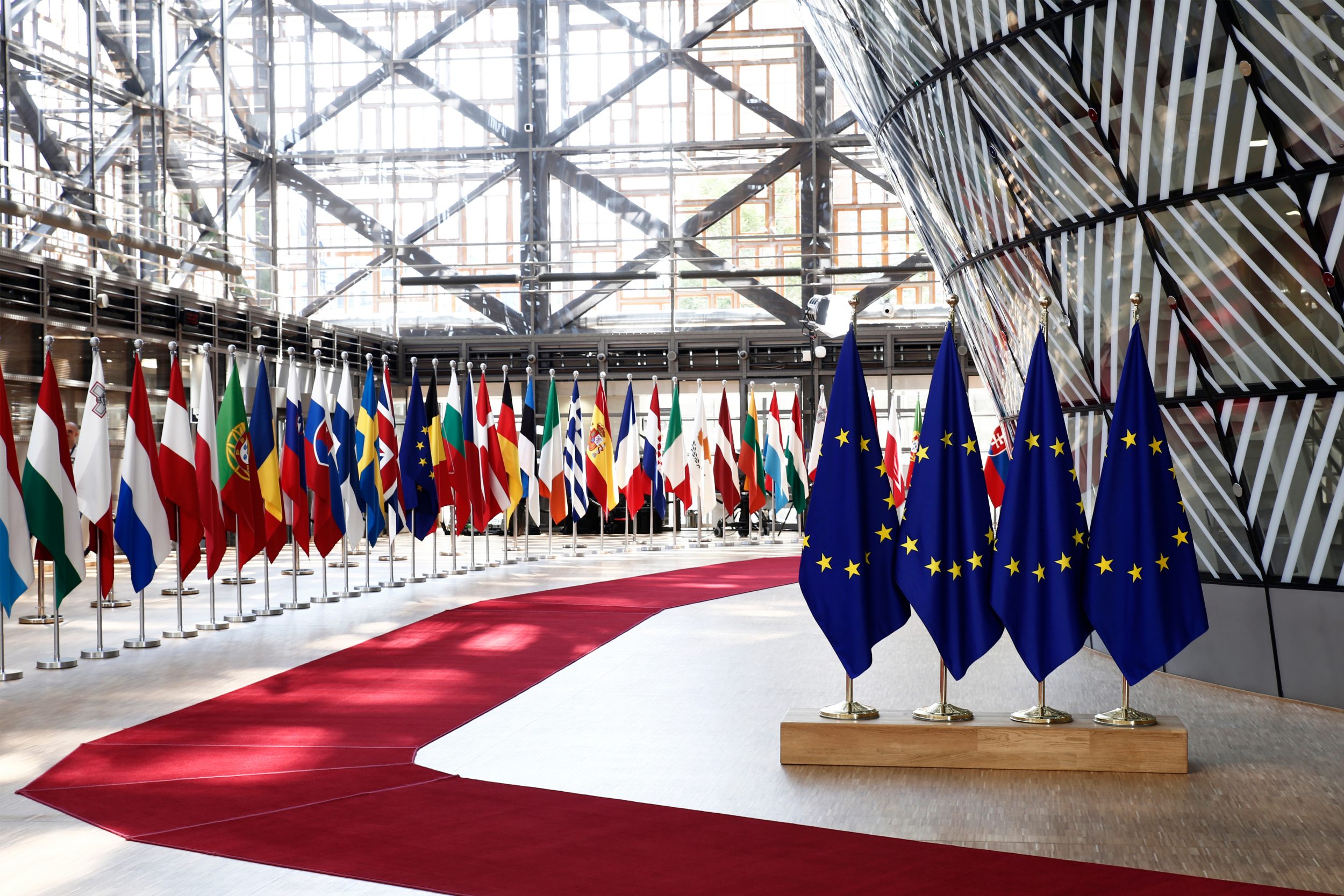 EBR thematic working groups comprise relevant officials, key stakeholders and elected members with a keen interest in each theme:


Economic Development & Regeneration
Tourism
Climate Change
Biodiversity
Energy
Social Inclusion
Following consultation with the thematic working groups, EBR has contributed to the public consultation which closed on 12th May 2021. EBR are continuing to develop cross border projects through the thematic working groups in anticipation of the PEACE PLUS Programme officially opening in early 2022.